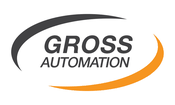 HSZ Series

The HSZ series of industrial control transformers are designed for applications requiring special mounting and are available in ratings from 1 through 10 KVA.

Features

Two case styles available, UL-3R and NEMA-12
Stainless Steel (NEMA 3R and 4X) Enclosures are also available
UL Class 180°C insulation system, 80°C temperature rise under full load
Meets or exceeds NEMA regulation standards
Copper magnet wire windings
Encapsulated

PDF Files

HSZ Series

Group 1: 240/480, 230/460, 220/440 Volt Primary, 120/115/110 Volt Secondary, 50/60 Hz.


Group 2: 230/460/575 Volt Primary, 115/95 Volt Secondary, 50/60 Hz. 


Group 3: 480 Volt Primary, 240 Volt Secondary, 50/60 Hz.