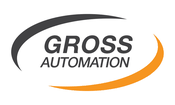 Energy efficient dry-type transformers 600 Volt Class, isolation type, single and three phase, 15 kVA through 500 kVA. Indoor and outdoor models available.


Low Temperature Rise Transformers

Hevi-Duty low temperature rise transformers feature a 220°C insulation system and temperature rise of only 80°C or 115°C under full nameplate load. The result is 13-21% lower operating losses than conventional 150° rise units. Reduction in temperature rise increases reliability.

K-Factor transformers are designed to reduce the heating effects of harmonic currents created by loads like those shown in Chart A (below). The K-Factor rating is an index of the transformer's ability to withstand harmonic content while operating within the temperature limits of its insulating system. Hevi-Duty K-Factor transformers have UL ratings of K-4, K-13 and K-20.

Automation / Hazardous Location Transformers

Hevi-Duty encapsulated transformers are rated for Hazardous Locations (Class 1, Division 2, Group A-D) as well as harsh industrial environments. Encapsulation and rugged NEMA 3R enclosures protect the transformer from dust, moisture, and provide extra shock and vibration resistance.

Buck-Boost transformers are small, single phase, dry type distribution transformers designed and shipped as insulating/isolating transformers. They have a dual voltage primary and a dual voltage secondary. These transformers can be connected for a wide range of voltage combinations.

For SCR (Silicon Control Rectifier) variable speed motor drive applications, a transformer is needed to magnetically isolate the incoming line from the motor drive. The transformer must also provide a voltage change to match the required voltage of the SCR Drive. Standard designs are delta primary and wye secondary to match the common power sources required in most three phase rectifier circuits.

Industrial Control Transformers

Sola/Hevi-Duty offers a broad range of industrial control solutions to the most demanding industrial applications. Our products exceed NEMA ratings for inrush and regulation to ensure control systems are powered correctly.